Welcome to the Marlow House website. We are a community day care centre located in Desborough, Northamptonshire.
We exist to assist the general good of older and less able people in Desborough Rothwell and surrounding villages.,
Simply open the door, come on in, and meet some new friends. Where else can you go to relax, chat, enjoy a freshly cooked meal and have some fun in a home-from-home atmosphere?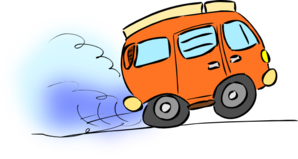 If transport is a problem, we can pick you up in one of our fully accessible vehicles, and then take you home again after a great day out.
Marlow House offers a warm, friendly and safe environment, ideal for those who enjoy a varied social life but wish to retain some independence in their own home. As well as great company, smiles and laughter, we offer nutritional, home-cooked meals, a selection of refreshments and access to a wide range of support services, including Home Support and our in-house assisted bathing facility.
The 300 Club helps to raise money for Marlow House, but also gives you a chance to win money, by means of a monthly draw.
Who we are
The Vine Community Trust, registered charity 287717, was formed in 1983. Its objective at that time was the relief of the elderly, sick and disabled and to promote education, training and rehabilitation to the needy people in Desborough, Rothwell and surrounding villages.
Our basic principles have remained the same but we have grown during the last 30 plus years and extended our services with the growing need of the local population and by working in partnership with local authorities who fund us with grants totalling approximately 19% of our costs.
We now supply services 'in house' such as disabled bathing facilities, wheelchair accessible transportation and a community support programme to promote and encourage people to remain independent in their own homes.
We supply meals on wheels service 365 days per year.
We have recently refurbished our first floor facilities. This community function room, with lift access, is now available for hire.
Our Mission is to
Improve the quality of life of older and the less fortunate  people of Rothwell, Desborough and the surrounding villages.
We aim, in everything we do, to:
Ensure that older people have real choices

Enable older people to remain active and healthy and to enjoy life

Involve older people in the running of all our activities

Ensure that older people's contribution to the community  is widely recognised and fully realised

Innovate and promote good practice

D

evelop partnerships with other bodies where feasible and desirable
This is achieved by:
Campaigning with and advocating on behalf of older people

S

upporting the development of older peoples organisation

Providing direct services for all local older people
FIND US
Gold Street, Desborough, Northamptonshire NN14 2NQ